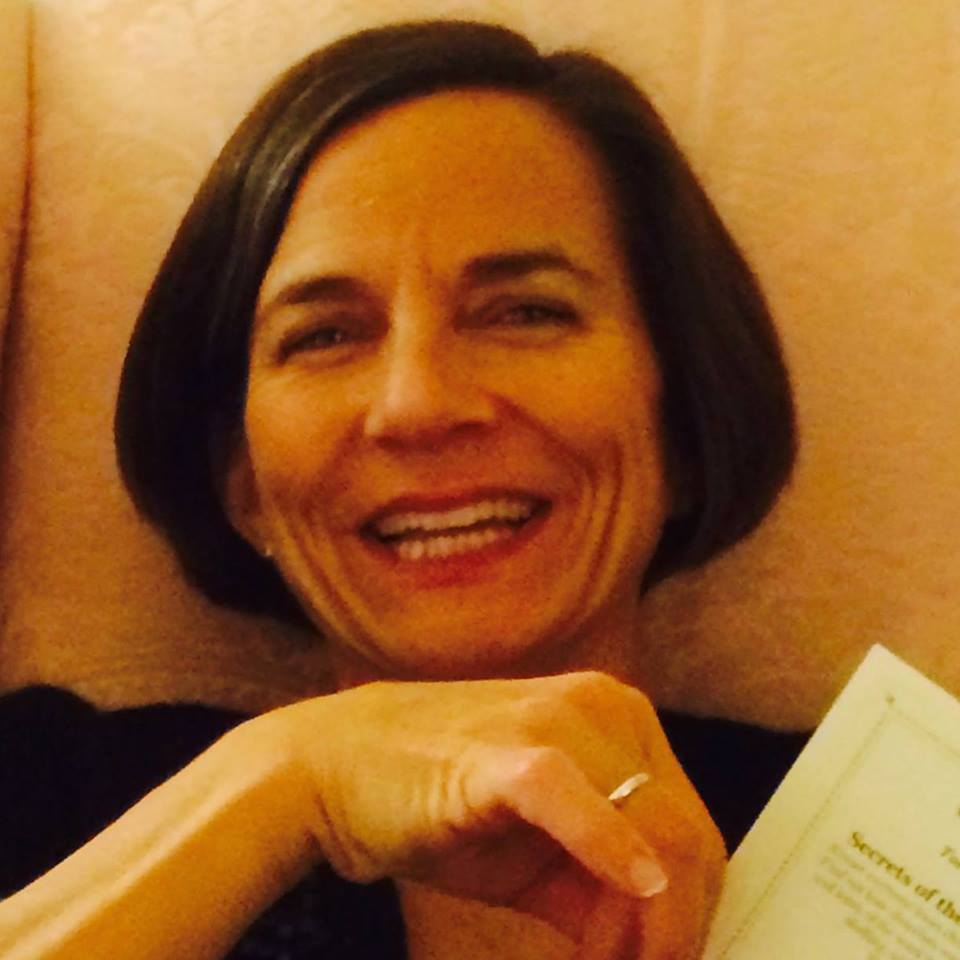 Mentor Spotlight: Mary Lloyd Parks
Higher Achievement Advisory Board Member and Mentor
When Mary Lloyd Parks first heard about a new program called Higher Achievement that was starting in Richmond, she fell in love with the idea that she could work with the same group of scholars during critical years of their life: middle school.  She explains, "I was drawn to the program because I wanted to encourage and support people going through the minefield of middle school. I loved the idea of working with the same scholars for three or four years, with the opportunity to provide consistency for them and to see the impact of the program over time."
"I see the middle school years as a "tipping point" in just about every young person's life," she says. "Each of us comes to recognize our independent self during this period and it is so important to have guidance and high expectations surrounding us as we go through that."
For Mary Lloyd, being a mentor during such an important period in someone's life is all about developing relationships and seeing scholars through difficult times. If her scholars are facing challenges, Mary Lloyd views these difficulties as opportunities to help them build and grow into young adults. Through those teaching moments, Mary Lloyd hopes that her scholars develop the confidence to see beyond their current circumstances and remain open to new opportunities. She says, "I want them to be brave enough to confidently commit to working toward anything they put their mind to."
This notion of building courage in her scholars came to life at last year's Green Apple Awards graduation ceremony when a scholar she worked with in high school placement was selected to give the graduation speech. As Mary Lloyd watched her scholar proudly stand on stage and use her voice to inspire others, she couldn't help but think of how the scholar started Higher Achievement: shy, timid, and afraid of public speaking.
Although her original group of scholars have graduated from middle school and moved on to high school, Mary Lloyd still keeps in contact with them regularly. "One scholar is in the extremely competitive regional Governor's School and two are in highly competitive specialty high schools. All four are maintaining good grades and really enjoying their experiences, including trying lots of new things," says Mary Lloyd.
Without the experience of Higher Achievement, Mary Lloyd feels her view of the world would be a lot narrower. By building relationships with scholars, she has witnessed firsthand the struggles and perils they go through at home and school on a day-to-day basis. This is why she continues to stay involved with the program five years later as an Advisory Board member and a Chair of the Development Committee of the Advisory Board – in addition to being a mentor. She also voluntarily assists all Richmond scholars as the High School Placement Advisor, making sure they are on the same path to success as her original scholars.
FUTURE OF HIGHER ACHIEVEMENT
In another 40 years, I see Higher Achievement providing support and guidance to committed middle school students in every state in the country, supported by a host of successful HA alums, who will be the best role models and mentors!
If Higher Achievement was a person, and celebrating their 40th birthday, what kind of party do you think they'd throw? I imagine it would be like a great big family reunion, with staff and alumni and supporters from every city and every decade joyfully celebrating the success of the program! Think of the playlist from those four decades!
Imagine a world where every child has a chance to be part of a program like Higher Achievement. Such a world would be a very happy place! If all children knew they could dream big for themselves and get all the support and encouragement they need along the way to achieving their goals, so many problems would disappear!