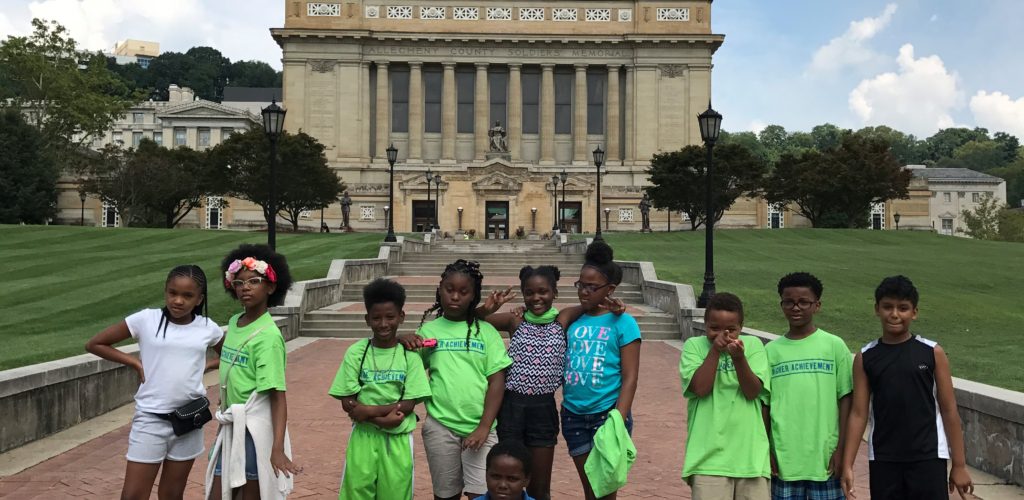 Upcoming Events
January 21, 2019
MLK Day of Service
To kick off the year, we will honor a great leader who was a champion for PEACE and SOCIAL JUSTICE, Dr. Martin Luther King, Jr. with a day of service at each of our Achievement Centers! We will complete projects like Pinwheels for Peace, building Peace Benches, Painting at the schools and much more. Join scholars, parents, staff, and the community on this day of service.
After which we will be going to the MLK day parade with our scholars. This is a family friendly event. All are welcome!
March 7, 2019
Love Out Loud
The 10th Annual Love Out Loud performance marks the culmination of months of hard work and preparation. After study and practice, scholars write their own love-themed poems and perform their poems for their achievement center community. Finalists from Higher Achievement Baltimore's three achievement centers advance to showcase their literary talents at the Love Out Loud performance.
April 6, 2019
Arts & Crafts
Baltimore arts meets craft beers and cocktails! Join us on April 6, 2019, at Studio IV for an unforgettable evening supporting Higher Achievement!
Date: April 6, 2019
Location: Studio IV