Independent Study
Higher Achievement recently announced the findings of a random-controlled trial (RCT) study that evaluated the long-term impact of the organization's program on its graduates.  The study was published by MDRC, a nonprofit, nonpartisan research organization.  Researchers – first from Public/Private Ventures (P/PV) and ultimately from the University of Texas at Austin – compared Higher Achievement scholars with a control group, students who applied to the program, met the admissions criteria, but were eliminated in a randomized lottery.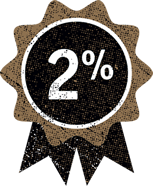 Only 2% of nonprofits in the United States have conducted random-controlled trial study
The study found that Higher Achievement had a statistically significant effect in three areas: standardized test scores, certain types of family engagement, and placement in top high schools and avoidance of struggling high schools.
To learn more about the study, please view the following resources: