The Suzanne Keech Memorial Fund
Closing the opportunity and equity gap among underserved yet hardworking students was a strong passion for Mary Suzanne Beck Keech (1965 – 2011). Suzanne served on the Board of Directors of Higher Achievement from 2003 to 2011, serving as Vice Chair from 2007-2010 and head of the Fund Development Committee. Having been a commercial real estate broker, Suzanne brokered the deal that enabled Higher Achievement to purchase its building on 317 8th Street, NE – allowing it to have a permanent location in Washington, DC. Suzanne donated her fees and commission from the sale to Higher Achievement.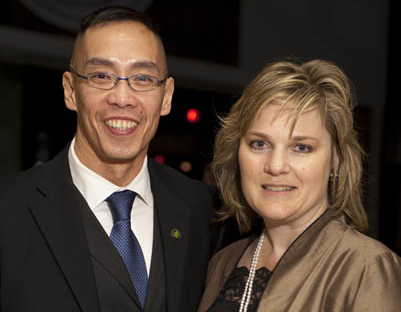 As chair of the Fund Development Committee, Suzanne was relentless in her championing of our mission and bringing countless companies and individuals into Higher Acheivement's supporter base. In 2007, Suzanne led the board in its strategic plan for Higher Achievement's  growth and expansion.  In 2008, the program launched its first affiliate outside of Washington, DC in the city where Suzanne was born and raised – Baltimore, MD.
She was always passionate about providing Higher Achievement scholars with endless opportunities to excel and get into high schools that get them on track to college.   In this vein, Higher Achievement is proud to establish the Suzanne Keech Memorial Fund to sustain and promote her legacy of ensuring Higher Achievement scholars get into top college preparatory high schools. The Fund will help support high school placement activities in DC Metro and Baltimore, including orienting families on the local high school landscape, and matching scholars with the high schools that maximize their promise and potential.
To contribute to the Suzanne Keech Memorial Fund, please contact Kate Stritzinger at kstritzinger@higherachievement.org or give through the Donate page.