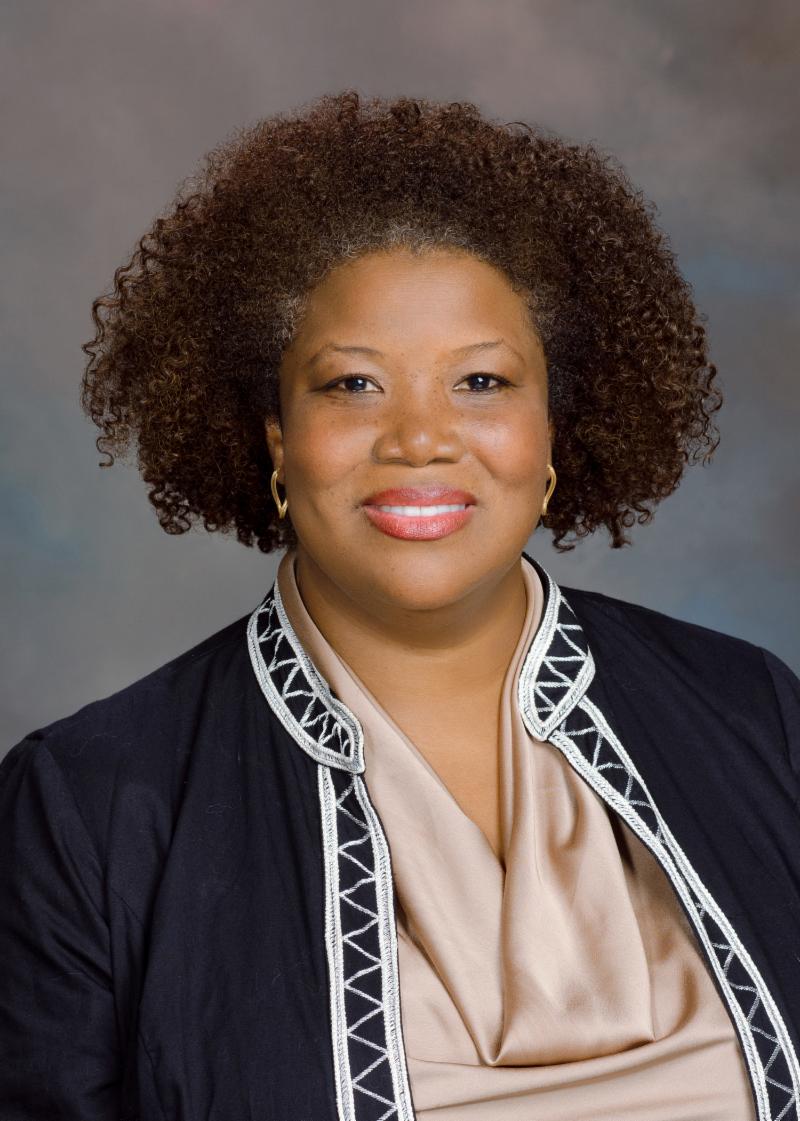 Meet Juanita Sharpe, Richmond's Executive Director
We sat down with Juanita Sharpe, the Executive Director of Higher Achievement's Richmond Affiliate, to learn more about her background and why she's passionate at working with middle school scholars.
What do you do at Higher Achievement?
I'm responsible for providing a rich and rigorous academic and social emotional learning program for the 380 middle school scholars who attend the organization's Achievement Centers in Richmond.  As an educator, I am committed to eliminating obstacles for students and creating a culture of high expectations and dedicated support for Higher Achievement's college-bound scholars.
What did you do before coming to Higher Achievement?
I'm trained as a scientist, and I have a PhD in Molecular Biology and Biochemistry.  Before joining Higher Achievement in 2018, I worked in higher education administration, first at Virginia Commonwealth University and then at Bon Secours Memorial College of Nursing.  I also spent nine years at Chicago State University as an educator in the Department of Biological Sciences and then as the Chair of the department.
Why were you interested in working with Higher Achievement scholars?
I always knew I wanted to be a scientist, but when I was studying, I realized how underrepresented African American men and women were in the sciences and how few were encouraged to achieve advanced degrees.  I decided to go into higher education administration to help change this inequity.  Some of the changes I was able to make include: helping to increase the number and diversity of faculty members at higher education institutions, recruiting and retaining minority students interested in STEM graduate degrees, and the removal of institutional barriers for underrepresented students in the sciences.
I'm a passionate educator.  My commitment to education and students led me to Higher Achievement where I can connect with scholars and see the impact of our work.  At Higher Achievement, I'm able to use my knowledge about learning processes and styles, create partnerships and build community engagement, and use STEM as a tool to bridge the opportunity gap for middle school youth in Richmond.
What do you do outside of Higher Achievement?
In my spare time, I enjoy reading and engaging in anything related to science fiction.  I also love to fish and try out new restaurants in the Richmond scene.