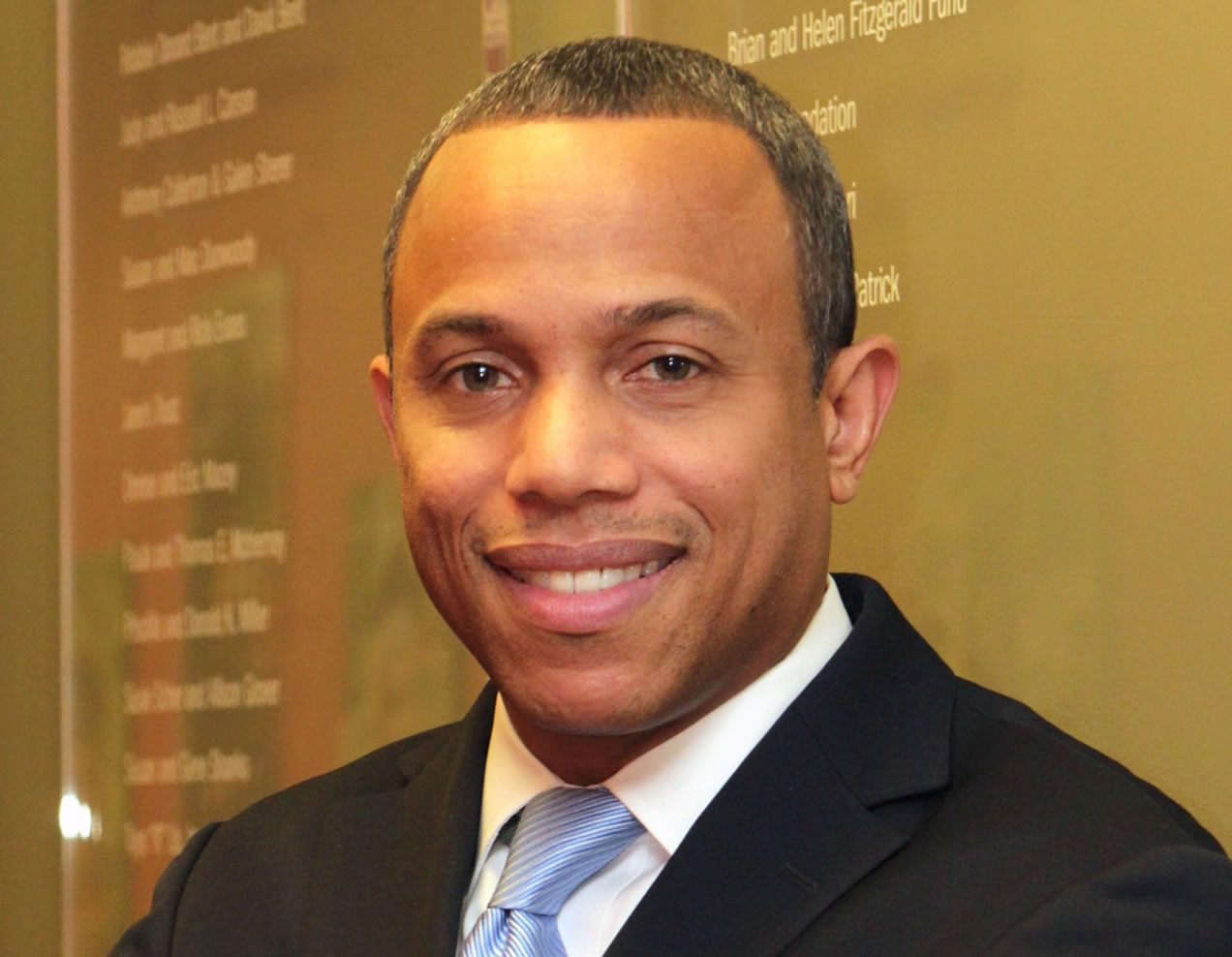 Alumnus Profile: Lamont Gordon
Higher Achievement Alumnus
Lamont Gordon cannot help but wonder, "What if I had missed school that day?" By "that day," Lamont means the day that Higher Achievement staff members came into his classroom in Washington, DC, and spoke of an academic mentoring program that could provide him with academic enrichment and recreational activities during the summer.
Lamont grew up on 14th Street NW, in a community that he describes as "a low-income neighborhood struggling with many of the issues found in high-poverty areas – high unemployment, lack of resources, ineffective schools, drugs, and crime."
Additionally, Lamont says, "No one in my family went to college; many, including my parents, did not finish high school. For most of my childhood, I lived with my father, who worked as a cab driver to support us. Because money was always tight, we moved constantly. I went to seven different schools in eight years, all in and around D.C."
But Lamont found a home at Higher Achievement. The additional classes, homework, and tests were paired with fun activities, field trips, and community-building events that allowed Lamont to thrive.
The most important thing I gained was intellectual development. Before Higher Achievement, I had always done well in school, but expectations were pretty low. If you paid attention in class and did the homework you earned high grades. The work, however, was not challenging. HA challenged me to think. I had never read a novel before then. Because of Higher Achievement I became a reader. I still remember the first book that I read – The Outsiders. My Higher Achievement teachers expected me to read, talk, and write about what I read, ask questions, be curious.
At the end of his time in Higher Achievement, the director of Higher Achievement recommended Lamont to Milton Academy, a prestigious boarding school in New England. He applied and was accepted, which Lamont describes as a pivotal moment that ultimately set him on a path to college. After high school Lamont went on to receive his Bachelors at Brown University and later earned his Doctorate in Education from Harvard University.
Today, Lamont serves as the Associate Vice President of the Posse Foundation, supporting non-traditional high school students on their path to college with full tuition leadership scholarships.
When asked where he would be without Higher Achievement, he tells the story of his brother:
Though he's now deceased, I had a brother who was a year older than me. We did not live together for most of our childhood but there was a period when we did (around the time I was in Higher Achievement). At that time, we attended the same middle school and were known as the 'smart' ones in the family. He went on to the neighborhood high school and graduated, but never went to college. He did mostly minimum wage work for the rest of his life.
When I think about this question of where I'd be today if I hadn't participated in Higher Achievement and gotten the opportunity to go away to school, I can't help but think that my fate could have easily been that of my brother. We had the same potential, but not the same opportunity. This desire to provide young people with educational access and opportunity is what drives me professionally and personally.