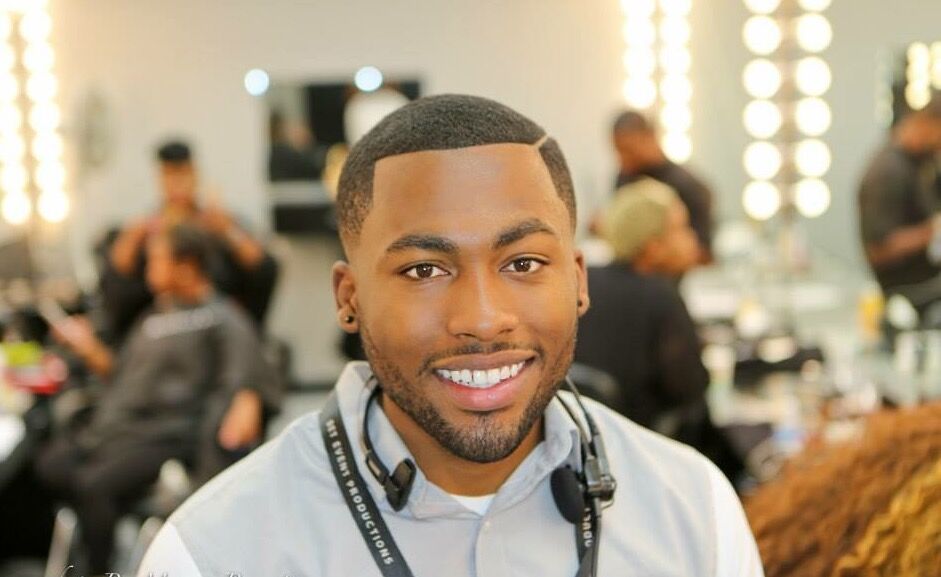 Alumnus Profile: Kelvin Sherman
Higher Achievement Alumnus
Growing up in southeast Washington, DC, Kelvin Sherman's behavior was shaped by the culture around him – like any other middle school student. His surroundings were filled with criminal activity and poverty, which led many of his friends down challenging paths in life. Yet Kelvin was lucky enough to come from a loving home.
Kelvin was raised by a single mother who instilled positive values in him and helped him make sound choices. This laid a good foundation for Kelvin's future, but the surrounding culture he was immersed in made mediocrity acceptable. He says that he had trouble recognizing his own potential at that age. "I wanted to be the cool kid. I would be remembered as Kelvin who everyone loved to be around and was a great person, but lacked focus when it came to work and what was important," he explains. Higher Achievement gave him the opportunity to strengthen his leadership skills, focus on his goals, and dream about the future.
"Before Higher Achievement I was only thinking about high school, but going on the college trips during Summer Academy made me think about attending college one day,"he says. Kelvin broke through his complacency with his first-hand exposure to the possibilities of higher education. After attending McKinley Technology High School, where he first started to explore his interest in film and media, he completed a degree in Television, Radio and Film at Syracuse University. In many ways, Higher Achievement shaped where Kelvin is today by helping him to identify and apply for a high school that offered subjects that captured his interest and by teaching him that "opportunities matter." Moreover, at Higher Achievement "it was okay to learn new things and to be as smart and sharp as possible. This was being cool at center," he says.
Currently doing freelance video production work, Kelvin has been involved in widely broadcasted projects such as the 2015 BET Honors Awards, the Library of Congress 2014 Gershwin Prize Awards, HBO's Concert for Valor and Show Me A Hero, which premiered on HBO in 2015. Kelvin is now actively seeking out opportunities and doing remarkable things, having grown from the young scholar who just wanted to be liked.
THE FUTURE OF HIGHER ACHIEVEMENT
In another 40 years, I see Higher Achievement getting bigger and better!
If Higher Achievement was a person, and celebrating their 40th birthday, what kind of party do you think they'd throw? I think the party would be epic! 40 is the new 30 so I think they would be ready to live and prosper for another 30. I envision a green carpet at their party as well.
Imagine a world where every child has a chance to be part of a program like Higher Achievement. A world where every child has a chance to be a part of Higher Achievement would be amazing! I believe a big part of the problems we have in schools today is culture. If the Higher Achievement culture could be introduced to middle school students across the world, the possibilities would be endless! I just see so many great and beautiful minds being molded to go out and be problem-solvers, doing whatever they please as long as they believe in themselves.