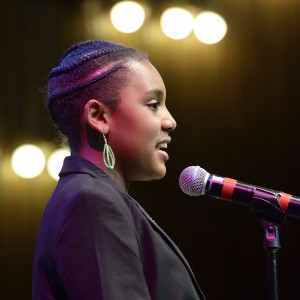 Trending
All you need is love! Join us for our annual Love Out Loud poetry performance in a city near you.
Higher Achievement is funded by generous support from foundations, businesses, government, and individuals. We thank them for their investment in our scholars. For more details, please take a look at our FY2014 Audit and Letter and 2013-2014 Annual Report.
Higher Achievement Donors
For the fiscal year ending August 31, 2014.
Summa Cum Laude ($100,000 +)
Altria
Capital One
Children and Youth Investment Trust Corporation
Dweck Family Foundation
Freddie Mac Foundation
The J. Willard and Alice S. Marriott Foundation
Maryland State Department of Education
The Norman and Ruth Rales Foundation
Open Society Foundations
Richard King Mellon Foundation
United Way of Central Maryland
Washington Nationals Youth Baseball Academy
The Wallace Foundation
Magna Cum Laude ($50,000 +)
Richard Ben-Veniste and Donna Grell Ben-Veniste
The Community Foundation Serving Richmond & Central Virginia
Eugene and Agnes Meyer Foundation
The Heinz Endowments
Jerry Taylor and Nancy Bryant Foundation
Lois & Richard England Family Foundation
Middle School Renaissance 2020 LLC
The Morris and Gwendolyn Cafritz Foundation
Parking Management, Inc.
Shippy Foundation c/o Mott Philanthropic
Distinguished Honors ($25,000 +)
Alvin and Fanny B. Thalheimer Foundation, Inc.
Arnold & Porter
Balfour Beatty Construction
Baltimore City Public Schools
Bates White, LLC
Capital for Children
The Clark Charitable Foundation
Clark Construction Group, LLC
The Community Foundation for the National
Capital Region
Dell
EagleBank
The Fascitelli Family Foundation
First Potomac Realty Trust
Fried, Frank, Harris, Shriver & Jacobson LLP/Barry
Nigro
Gilbane Building Company
The Grable Foundation
Harman Family Foundation
The Hattie M. Strong Foundation
Hoffberger Family Philanthropies
Horning Family Fund
Jack Kent Cooke Foundation
James G. Davis Construction Corporation
John Edward Fowler Memorial Foundation
Joseph E. and Marjorie B. Jones Foundation
Kimsey Foundation
LSM
MARPAT Foundation
Mary Hillman Jennings Foundation
Mason Hirst Foundation
May and Stanley Smith Charitable Trust
Office of the State Superintendent of Education
Quadrangle Development Corporation
Richard England
Robert R. McCormick Foundation
Mitchell N. Schear
Toyota U.S.A. Foundation
Venable Foundation, Inc.
Vornado/Charles E. Smith
Washington Post Charities
Webber Family Foundation
Whiting-Turner Contracting Company